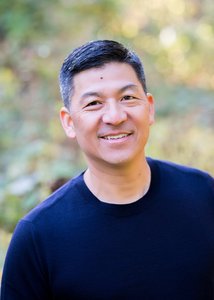 With over 25 years of experience in the Sacramento area and a long, treasured history of creating beautiful, healthy smiles, Dr. David Yasuda works hard to provide all of his patients with the warm, professional, and always considerate dental care they deserve. Originally from Sunnyvale, CA, he first earned his BS degree at the University of California at Davis before going on to graduate from the University of the Pacific School of Dentistry in 1990. Today, he is a member of the Sacramento Dental District Society, the California Dental Association, the American Dental Association, and the Interdisciplinary Dental Treatment Study Club of the Greenhaven area. Belonging to a study group allows Dr. Yasuda to develop strong relationships with many of the top specialists in the area so that he can deliver the best care possible to patients.
Dr. Yasuda is dedicated to providing comprehensive oral health and overall wellness to his patients in a manner that is always gentle and compassionate, with a focus on quality restorative dentistry that emphasizes esthetics. He has dedicated time and study to become laser-certified, bringing the best technology to his patients. Prevention is also very important to him, and he always takes the time to educate patients about dental matters and hygiene, which he believes is the key to maintaining good health. Committed to furthering his expertise in esthetic dentistry, which is his passion, he has taken several courses at the Las Vegas Institute for Advanced Dental Studies. By staying up to date with the most modern procedures and materials, Dr. Yasuda always provides his patients with the best options available.
What does Dr. Yasuda enjoy most about his job? Simply put, he loves knowing that he is truly helping people. Whether he's getting them out of pain and making them comfortable again or working hard to enhance their smile and boost their self-confidence, the process is very rewarding to him. Additionally, as the dentistry world learns more about oral cancer screenings and the connection between oral health and overall health, his career has become even more fulfilling, as he knows that he and his team can directly impact the overall well being of patients.
Dr. Yasuda has been married to his wife Teri for over 25 years, and she is his biggest fan. Together, they have two sons, Davis and Scott, who keep their lives filled with excitement. When he is not in the office, Dr. Yasuda also enjoys fishing, camping, off road four wheeling whenever the weather and time allows, following professional sports, and spending time with family and friends.