David Yasuda DDS
At the office of Dr. David Yasuda, we believe in building trust with our patients and facilitating relationships that can last for years. We are a friendly office that is able to give you quality care in a comfortable setting.
To that end, we strive to incorporate a blend of professionalism, compassion, and comfort into everything we do. Whether your children need gentle check-ups, your elderly parents struggle with damaged teeth, or you'd like to improve your appearance with cosmetic care, Dr. Yasuda and his team will go the extra mile to address all of your dental health needs. And, you can rest assured that we will provide you with the high-quality of care you deserve.
Dr. David Yasuda loves welcoming families to our office; he especially enjoys seeing different generations coming in, such as grandparents and their grandchildren! That's why we offer a wide array of dental services, from general care to more in-depth restorative treatments. We want you to be able to receive the personalized care you need from a team you trust!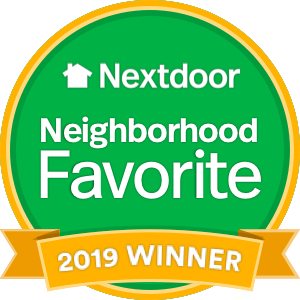 What Our
Patients Say
Dr. David Yasuda and his staff are very professional and friendly. They are very thorough in explaining in easy to understand terms about dental health. And their office is immaculate!
---
I absolutely love this dental office. I've been a patient of Dr. Yasuda's for many years and he has never done me wrong. From cleanings to examinations, even shots when I had a cavity or two, nothing but gentle hands and reassurances.
---
Dr. Yasuda is professional and efficient. He is a perfectionist of his practice which is very much appreciated. Cynthia and Debbie are always very informative, available, and courtesy. The assistants are always welcoming. I am not a fan of going to the dentist but Dr. Yasuda and his team always make it easy to go.
---
Dr. Yasuda's office is one of very high integrity and protocol to ensure patients have optimum knowledge to make the best choice/s in how they may choose to decide to seek/continue/start to retain and/or improve their dental care. I have total confidence in Dr. Yasuda's abilities because I have seen how hard he works to get the job done to give his best and I love my beautiful smile.
---
Everyone was professional and friendly. I appreciated having every aspect of the visit, exam and cleaning explained as it was happening.
---
Dr. Yasuda and his staff are extremely friendly and provide excellent dental care! I am a dental hygienist and would highly recommend his office for your family dental care! Dr. Yasuda is always there to help you with any dental issues in a very kind, prompt, and profession way. He has very little change in his staff which means he always treats his staff and patients with lots of respect and kindness! I have recommended him to anyone looking for a new dentist!
---


Contact Our Office to Make an Appointment
We work hard to make our office feel like a welcoming space, and it shows! We are committed to providing you with kind, skilled dental care that leaves your teeth feeling and looking great.
Contact the office of Dr. David Yasuda, DDS today to schedule an appointment!