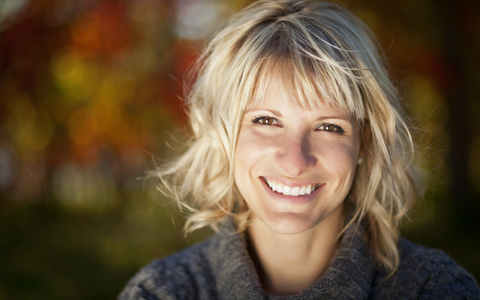 Dental implants are often one of the best options if you're missing one or more of your teeth. Dental implants can help preserve the underlying bone that supports your tooth. Without an implant, this bone can deteriorate.
How do they work?
A small, screw-shaped titanium post is used to replace the root of your missing tooth. A surgical procedure allows placement of the implant and once it has healed, we can then top it with a natural-looking crown. This crown is customized to match your surrounding teeth. Implants have a success rate of over 95 percent!
Once it's in place, an implant acts very much like your natural tooth, providing the support you need to eat and talk. When you fill the gaps in your smile with implants, you're also sparing your other teeth from damage.
Dental Implant Procedure
Once we determine that you're a viable candidate to receive dental implants, Dr. Yasuda will be happy to recommend a trusted nearby specialist who can handle the surgical portion of your implant procedure. Once your mouth has successfully healed, you'll return to our office so that we can design beautiful, new restorations, completing the process.
Benefits of Dental Implants
The benefits of dental implants are numerous and varied. First, you'll enjoy an improved appearance. This is because when you lose teeth, your jawbone can shrink, making your face look older. Dental implants can prevent this from happening.
In addition, you'll enjoy greater comfort and restored function, making it easier to chew and talk. Finally, dental implants help you avoid the inconvenience and embarrassment that can be associated with full or partial dentures.
Contact us now!
If you've struggled because of missing teeth, we'd love to help! Contact the office of Dr. David Yasuda today if you have any questions for our dedicated team members. Located in Sacramento, CA, we look forward to welcoming you as the newest member of our oral healthcare family.