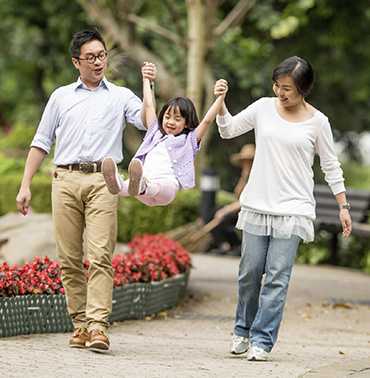 At Dr. David Yasuda's office, we work to provide you with effective and pain-free care in order to improve your overall dental health. Dr. Yasuda will listen to your dental concerns and strive to help you achieve your goals for your smile. We will create a customized plan for you that can allow you to achieve and maintain a beautiful, healthy smile.
Our team works every day to deliver quality, family-friendly dental services that are tailored to you and your family. At our office, each person is treated with compassion, respect, and concern. We pride ourselves on our long-term relationships with our patients and we will work to create that same kind of bond with you. We offer the following:
Thorough Evaluations
We strongly recommend that you visit us at least twice a year so we can provide you with a thorough examination. At these visits, Dr. Yasuda will carefully inspect the surfaces of each of your teeth. He will also check your gum health, soft tissue health, examine your jaw and bite, and look for any other areas that may need attention. All of this information will help us form a complete picture of your oral health so that we can recommend personalized treatment options.
Refreshing Cleanings
Even if you're brushing your teeth carefully twice daily, plaque can build up in those hard-to-reach areas. That's why coming in for professional cleanings is such an important decision. When you come in for a cleaning, you allow us to remove plaque and prevent problems in the future. Our excellent hygienists will clean your teeth thoroughly, leaving you with a smile that feels clean and polished.
Children's Dentistry
Our team understands that children are often fearful or impatient when visiting the dentist. That's why we strive to create an office environment that feels friendly, safe, and calm. We provide gentle check-ups and cleanings for your children as they grow, and Dr. Yasuda will also monitor any potential developmental problems so that they can be dealt with as soon as possible.
Dental sealants and fluoride treatments are also available for strengthening the health of your son or daughter's smile.
Give Us a Call!
Are you and your family ready to take your dental health to the next level? Start today with the help of Dr. David Yasuda and our dedicated team! Contact our Sacramento, CA practice today if you have any questions about our family dentistry services, or if you're ready to schedule a first appointment for you or a family member. We love seeing patients of all ages.